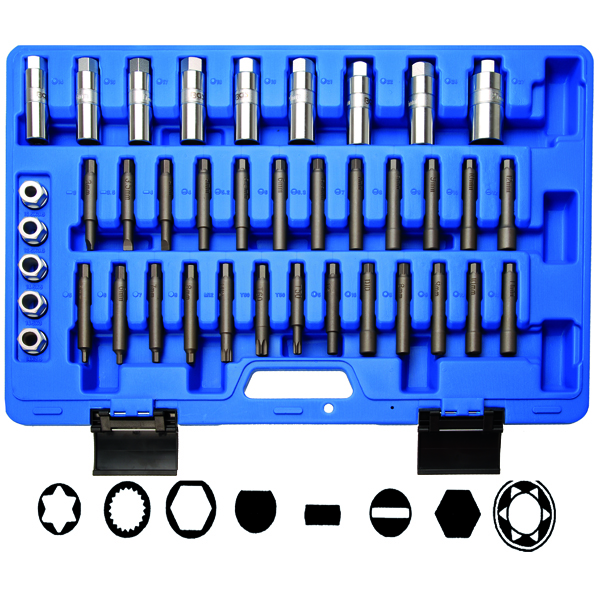 BASIC INFO
●This tools is a unique set of tools used to remove and install the spring/strut of the shock absorber.
●It is provided with 39 pcs sockets which can fit most domestic and import vehicles, such as Toyota, M-Benz, Nissan, Honda, BMW, Audi, Ford, VW, Volvo...etc.
●It is also an essential tool for use with most strut and spring compressor.
●It can only be worked with a wrench by manual operation.